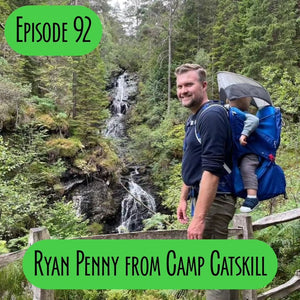 Check us out on Inside the Line: The Catskill Mountains Podcast!
Camp Catskill's owner, Ryan Penny, recently joined Stash Rusin, host of Inside The Line: The Catskill Mountains Podcast for a chat about Ryan's journey, his passion for the outdoors (especially in the Catskills), and his commitment to sustainable hiking and camping gear.
During the episode, Stash and Ryan talked about how Camp Catskill came to be, why Tannersville is the perfect home for a hiking shop like ours, how we choose our products, and why we're members of 1% For The Planet. They discussed the importance of offering ethically sourced and environmentally conscious products to cater to the needs of those who cherish the beauty of the Catskill Mountains. Of course, they also touched on Ryan's favorite trails to hike with his 16-month old son.
If you like listening to podcasts about hiking, you should be listening to Stash's podcast. So check out Episode 92, and let us know what you think!
---