---
---
The Mona Lisa is also one of the most valuable paintings in the world. It holds the Guinness World Record for the highest known insurance valuation in history $650 million.  She was stolen in 1911, but returned 2 years later.  Some speculated that Pablo Picasso stole it.
If you look closely, there are mountains in the background… was Mona a hiker? Or Skier?  Wonder what she'd look like with some pink highlights in her hair?  Mona, baby!  Anywho, she's the most visited painting in the world.  Save yourself a trip to France & rock a Mona Baby patch on your sleeve.
Features
Weather Resistant
Waterproof
Tough Permanent Adhesive
Made of Polyester Fabric
Easy to Apply
Peel & Stick
Dimensions: 2.5″ X Shape
Noso Patches
Don't throw away that brand new down jacket that got caught on a branch and ripped, save it with a fun and easy to apply Noso Patch! These Waterproof, Durable, Lightweight, Flexible patches come in a wide variety of styles so you can mix and match to express your own personal style. They're so cool, you may just want to put them on stuff that isn't ripped. We won't judge.
Crack and Peel Paper Release Liner.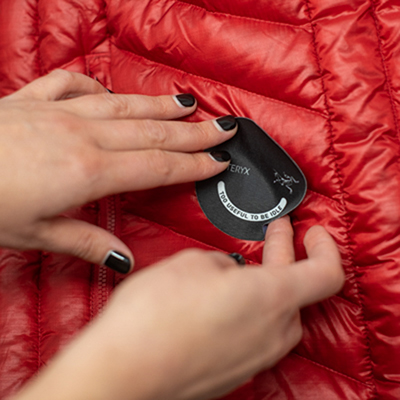 Center Patch Over Damaged Area and Apply Pressure Center Out To Edges.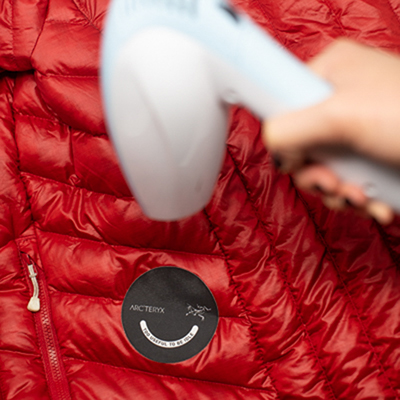 Set Permanently With Heat Using A Hairdryer, Home Dryer, or Even the Sunshine.
---